Boost Your Purchase This November with Kawasaki!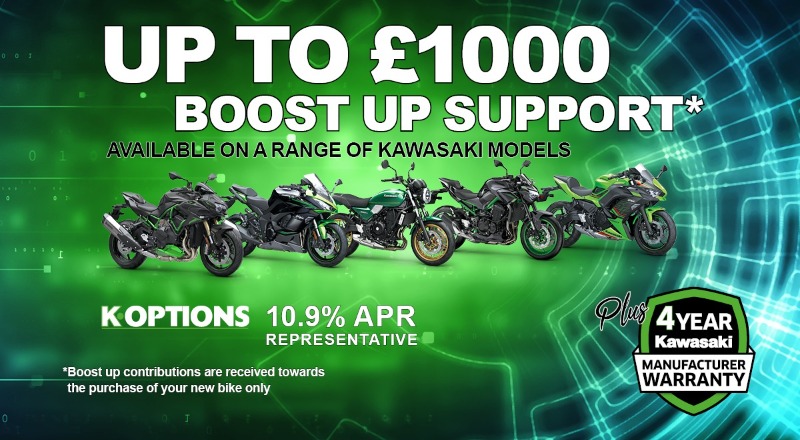 Kawasaki UK is excited to announce its latest promotion, offering riders a significant saving on their new bike this November. Worth up to £1,000, the offer includes popular machines such as the Ninja 1000SX, Z650RS, and Z H2.
The brand-new promotional campaign will get underway on the 1st of November and will cease on the 31st of December. It is eligible to all riders who purchase via a participating Kawasaki dealer either as a cash purchase or utilising Kawasaki K-options finance at 10.9% APR.
*Customers will receive a £650 saving when they purchase either the Z650, Ninja 650, Vulcan S, or the Versys 650, a £900 saving for the Z900, and a £1,000 saving for the Ninja ZX-10R, Z H2, Z650RS, and the Ninja 1000SX.
To book a test ride on any of these machines, riders should visit their local Kawasaki dealer or visit 
www.kawasakitestride.co.uk
.  
Craig Watson, Sales and Marketing Manager at Kawasaki UK:
"We want to help as many riders as possible discover the brand. That is why we have included some of our most popular models in this promotion, ensuring there has never been a better time to buy a new Kawasaki!"
Applies to the following models: