Kawasaki doubles its Hybrid offer with new Z model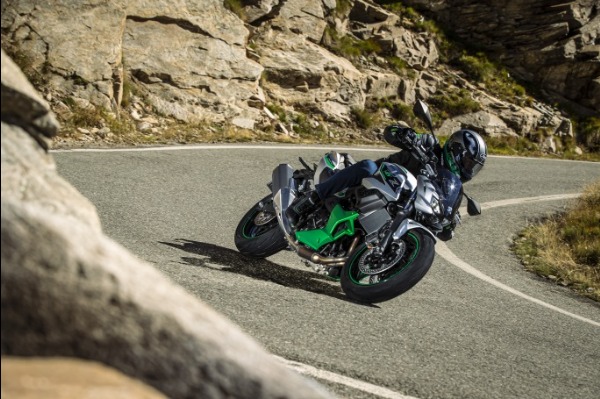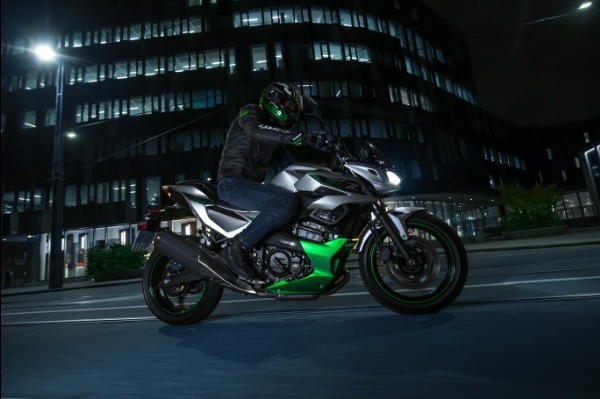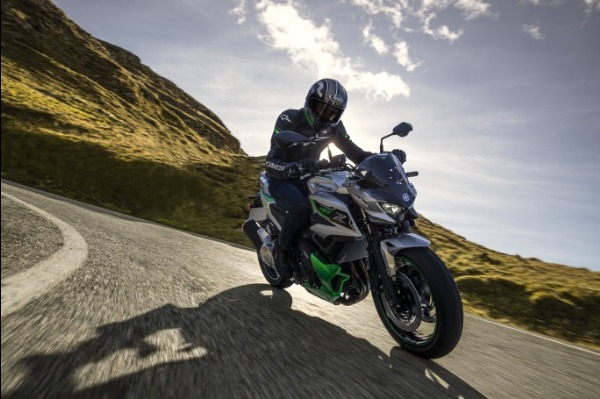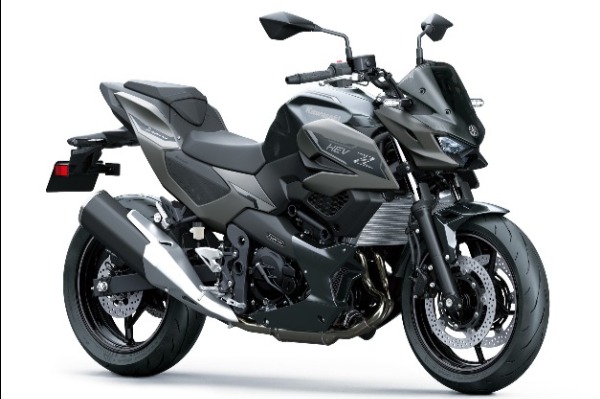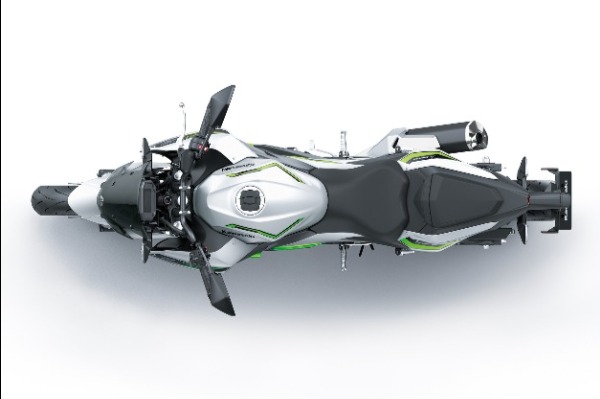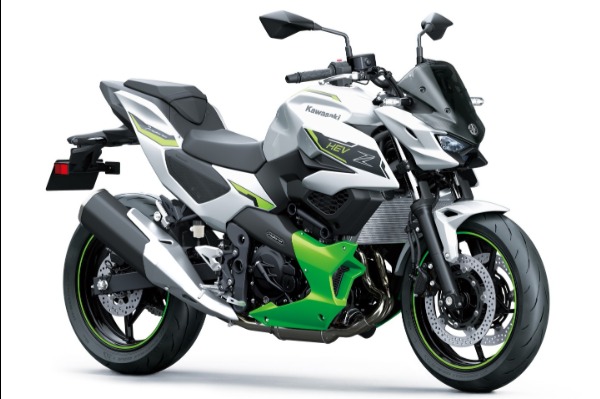 Hot on the heels of the Barcelona media launch of its globally unique Ninja 7 Hybrid, Kawasaki has now doubled its presence in this exclusive market with the announcement of the Z 7 Hybrid.
Harnessing the same innovative, unique* and groundbreaking technology as its fully faired sibling, the 2024 Z7 Hybrid is a naked style bike – or should that be bikes? as it is effectively three machines in one thanks to electric power allied to hybrid and internal combustion technologies.
With two power sources, a 43.5kw max power 451cc water-cooled four-stroke twin cylinder internal combustion engine and a 9kw maximum rated electric traction motor, the latest (and most technically advanced) – Z is ready for what the city, the suburbs and countryside can challenge it with … plus come back for more!
Calling out its strong hybrid** credentials, the Z7 Hybrid can operate in three ways. As a full EV with automatic transmission, the machine is suitable for zero emission zones and can operate for up to 12kms on electric only before the internal combustion engine seamlessly provides battery charge – remember this is a true Hybrid so the machine recharges itself.
In Eco-Hybrid mode, the electric motor works in harmony with the internal combustion engine providing a "best of both worlds" solution offering the choice of either six speed automatic transmission or manual gear selection via "up and down" paddles on the left handlebar – which, naturally, features no clutch lever. A "walk mode" is also a feature for ease of manoeuvring and parking plus selectable auto engine stop at standstill reflecting current automotive thinking. 
Finally, sports mode unleashes the full performance potential of both the electric and gasoline motors with the addition of an "E-Boost" function (via a paddle switch on the right handlebar) that effectively harnesses all the potential power available in a short five second burst for litre class acceleration from a standing start or truly impressive thrust while riding. Matched to a potential for fuel economy in the 250cc class category, the Z7 Hybrid truly represents the best of both worlds and looks set to change the game.
Relying on the same trellis type chassis layout and running gear as the Ninja 7 Hybrid, the 'Sugomi' styled Z7 Hybrid opens up a new world in the naked class sector while doubling the Strong Hybrid offer from Kawasaki in the market from one to two machines. Expected to be on sale during the Spring of 2024, the Z 7 Hybrid moves Kawasaki firmly to centre stage in the constantly evolving universe of powered-two-wheeler technology.
Colours Z 7 Hybrid:
Metallic Bright Silver/Metallic Matte Lime Green/Ebony
Metallic Matte Graphenesteel Gray/Ebony/Metallic Graphite Gray
*1 Mass production models (excluding scooters) from a major power sports manufacturer as of October 6, 2023, per Kawasaki Motors, Ltd. research. **2 Strong hybrid systems combine an internal combustion engine (ICE) with an electric motor for powerful riding, and because of their large battery capacity they are able to run on electricity alone.